Herr der Ringe: Fans drehen durch! Megan Fox und Vin Diesel in Staffel 1 dabei?
Kuriose Facebook-Posts feuern wilde Gerüchte an

von
Dariusch Tabatabaei
am 02. März 2019 um 11:00 Uhr • ca. 2 Minuten Lesedauer
Die Neuigkeiten über die Herr der Ringe-Serie von Amazon überschlagen sich derzeit. Das führt natürlich auch zu viel Spekulationen bei den Fans. Neuerdings drehen einige kuriose Theorien und Gerüchte ihre Runden im Internet. So soll Megan Fox Teil der Serie werden, genauso wie Fast and Furious-Star Vin Diesel und auch Prinz Kaspian von Narnia aka Ben Barnes. Netzwelt verrät euch, was an den Gerüchten um die Besetzung von Staffel 1 dran ist.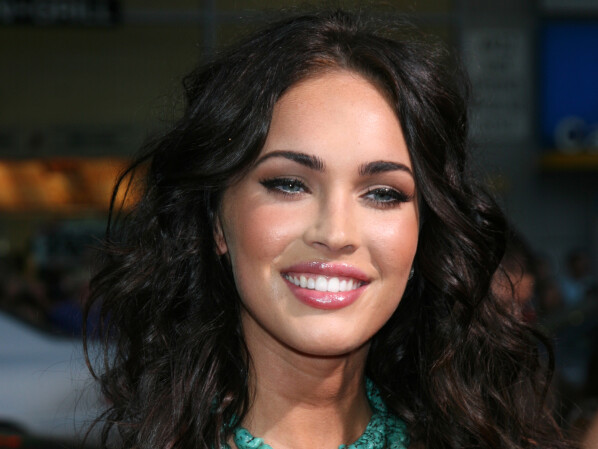 
Herr der Ringe: Fans drehen durch! Megan Fox, Vin Diesel und Prinz Kaspian in Staffel 1 dabei? (Quelle: Jean_Nelson /
depositphotos.com
)
Über die kommende
Herr der Ringe-Serie von Amazon
machen derweil kuriose Gerüchte die Runde. So wird spekuliert, ob Megan Fox die Rolle der
Arwen
übernimmt, Vin Diesel
Melkor
spielt und Ben Barnes, Prinz Kaspian von Narnia, einen jungen
Aragorn
gibt. Gestreut werden die Gerüchte von einer der zuverlässigsten Fanseiten: TheOneRing.net (TORn).
Herr der Ringe: 11 spannende Mittelerde-Geschichten für die Serie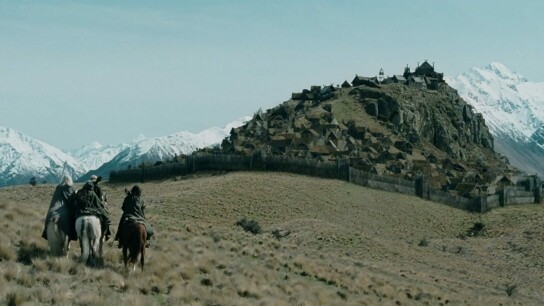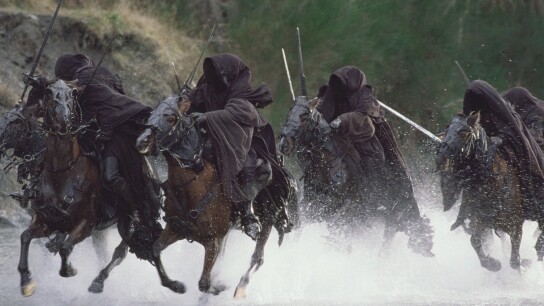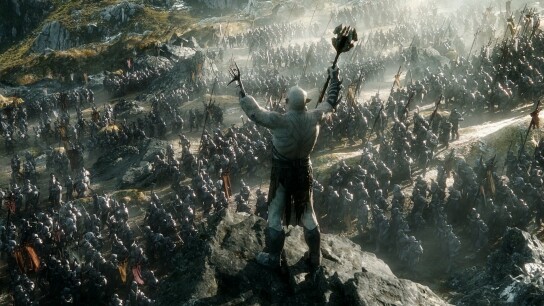 Hier klicken
Über ihren Facebook-Account hat die Fanseite eine Umfrage gestartet, welchen Darsteller sich die Fans als Aragorn wünschen. Zur Auswahl stehen neben dem bereits benannten Ben Barnes (der nebenbei bemerkt auch in
Westworld
und
The Punisher
zu sehen ist) zudem Sebastian Stan, welcher Bucky Barnes/Winter Soldier im
Marvel
-Universum verkörpert und Tom Mison (bald in
Watchmen
zu sehen).
Dazu stellt TORn die Frage, ob diese Herren zu alt seien, um einen jungen Aragorn zu spielen. Da
Amazons Tweets der letzten Zeit
uns zu der
Annahme geführt haben, dass die Serie rund 400 Jahre vor Aragorns Geburt spielt
, kann man die Frage mit einem klaren "Ja! Sie sind zu alt." beantworten. Warum TORn diese Umfrage überhaupt erstellt hat, ist fragwürdig. Zumal die Fanseite dafür bekannt ist, gut vernetzt zu sein und auch in Kontakt zu Peter Jackson und seinem Team zu stehen.
Ein weiterer Post sorgt ebenfalls für Verwirrung und Unverständnis bei den Fans. Denn der offizielle LOTRonPrime-Account, der Account zur HdR-Serie, folgt seit kurzem Megan Fox. Daraus haben viele geschlussfolgert, dass sie wohl oder übel Teil der Serie sein wird. Aufgrund der kontroversen Meinung über ihr Schauspieltalent sind natürlich viele Fans verärgert. Zumal TORn die Theorie aufstellt, dass sie
Arwen
verkörpern wird. Bevor das passieren sollte, will die Mehrheit Liv Tyler in der Rolle zurück. Zumal diese nicht merklich gealtert ist und Megan Fox mittlerweile knapp zehn Jahre älter ist als Tyler zu Zeiten der HdR-Trilogie war.
Doch neben den kuriosen Posts von TheOneRing.net gibt es auch in einzelnen Foren Diskussionen darüber, ob Vin Diesel eine Rolle spielen wird. Diesel hat gemeinsam mit
Frodo-Darsteller Elijah Wood
für The Last Witch Hunter vor der Kamera gestanden und wurde von diesem in einem Interview mit Late Night Host Stephen Colbert als großer "Tolkien-Nerd" geoutet.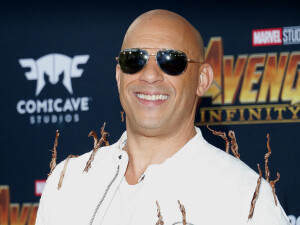 
Vin Diesel will Melkor spielen (Quelle: PopularImages /
depositphotos.com
)
Wood sei beeindruckt von Diesels Wissen über Mittelerde und verrät, dass der Fast and Furious-Star unbedingt Teil der Filmuniversums sein wolle, am liebsten in der Rolle von
Melkor
. Auch in diesem Fall sind Fans gespaltener Meinung.
Home Is Where my Heart Is.....
Meine SCHREIBFEHLER sind SPECIAL EFFECTS meiner TASTATUR