Knockaround Guys / Knockaround Guys (2001)
"500 fights, that's the number I figured when I was a kid. 500 street fights and you could consider yourself a legitimate tough guy. You need them for experience. To develop leather skin. So I got started. Of course, along the way you stop thinking about being tough and all that. It stops being the point. You get past the silliness of it all. But then... after, you realize that's what you are."
Was passiert wenn der Nachwuchs versucht, in die Fußstapfen der Väter zu treten? Vier Junggauner sollen eine halbe Million Dollar aus dem Provinznest Spokane nach Brooklyn transportieren. Der Flug mit einem Sportflugzeug läuft zunächst ohne Probleme. Bei der Zwischenlandung verschwindet das Geld jedoch.
Engl. Knockaround Guys Website
Kritik
Michael O'Sullivan schrieb in der Washington Post vom 11. Oktober 2002, der Film beinhalte Klischees und "anspruchslose Schießereien-Höhepunkte" ("mindless, bullet-fueled climax"); ethischer Inhalt würde ihm fehlen. Er könne nur Menschen zufriedenstellen, die den Unterschied zwischen dem Guten, dem Bösen und dem Hässlichen nicht verstehen würden.
David Rooney schrieb in der Zeitschrift Variety vom 29. November 2001, der Film sei "gut konstruiert" und weise Merkmale der Filme von Quentin Tarantino auf. Seine "scharfen Dialoge", charismatischen Darsteller und "verschrobener Humor" würden das junge männliche Publikum erfreuen.
Hintergrund
Knockaround Guys ist ein US-amerikanischer Actionfilm von Brian Koppelman und David Levien aus dem Jahr 2001. Der Film wurde unter anderen in New York City, in Toronto, in Alberta und in Montana gedreht. Er spielte in den Kinos der USA ca. 11,6 Millionen US-Dollar ein.
Angaben ohne Gewähr.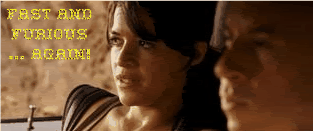 The post was edited 2 times, last by Rinoa: by Rinoa - Alle Filmthreads wurden überarbeitet und angepasst. ().